29/06/2018 Levontin7 Tel Aviv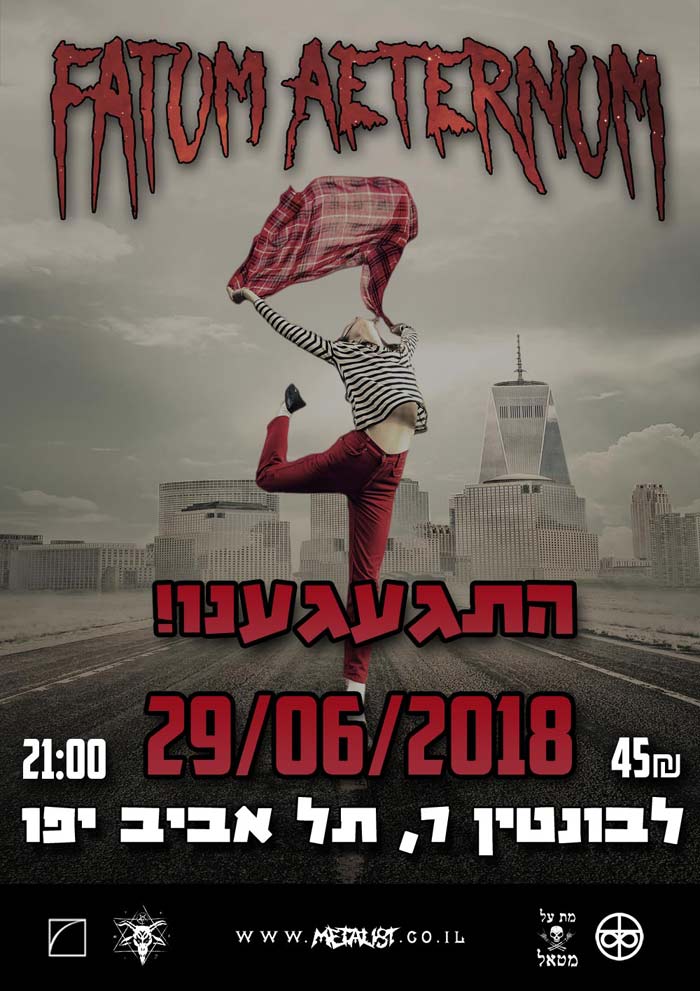 On June 29th 2018 Fatum Aeternum will present their 2nd LP in Tel Aviv's famous club Levontin 7.
After over 2 years in the making, many shiftings in the tracklist and experimentations with different genres, Fatum Aeternum had finally concluded the work on their second LP (after "This Dream is Dead" of 2011), called "Luxury Overdose".
An early version of the main title was released previously on YouTube as a Lyric video. However, the version of the track on the album will be quite different.
This album presents a wide range of elements of different genres, eras, cultures and more, being a full disclosure of the various inspirations behind the music. The lyrical themes of the songs are continuing the regular line of the group: social topics, modern world, questioning morality, faith, religion, political self-expression and more.
The album will be presented to the public in Tel Aviv in a solo show.
The recording process was done solely by Steve Gershin and Evelyn Shor Gershin at this time, since we didn't want to disturb our friends with our over-active and unrooted creativity during the creation of one album. However, the 4 of us are fully commited to the live representation of the music, so we believe the show will have its own vibe and quality.
The band (Steve Gershin, Evelyn Shor Gershin, George Falkovich and Mark Muzykant) will play the songs from the new album and some tracks from the past.

Tickets are for sale here:
http://www.levontin7.com/events/fatum-aeternum-3/
Link to facebook event:
https://www.facebook.com/events/2051414848403500/
Event Map:
published on: 06/06/2018