Metal Market on June 23rd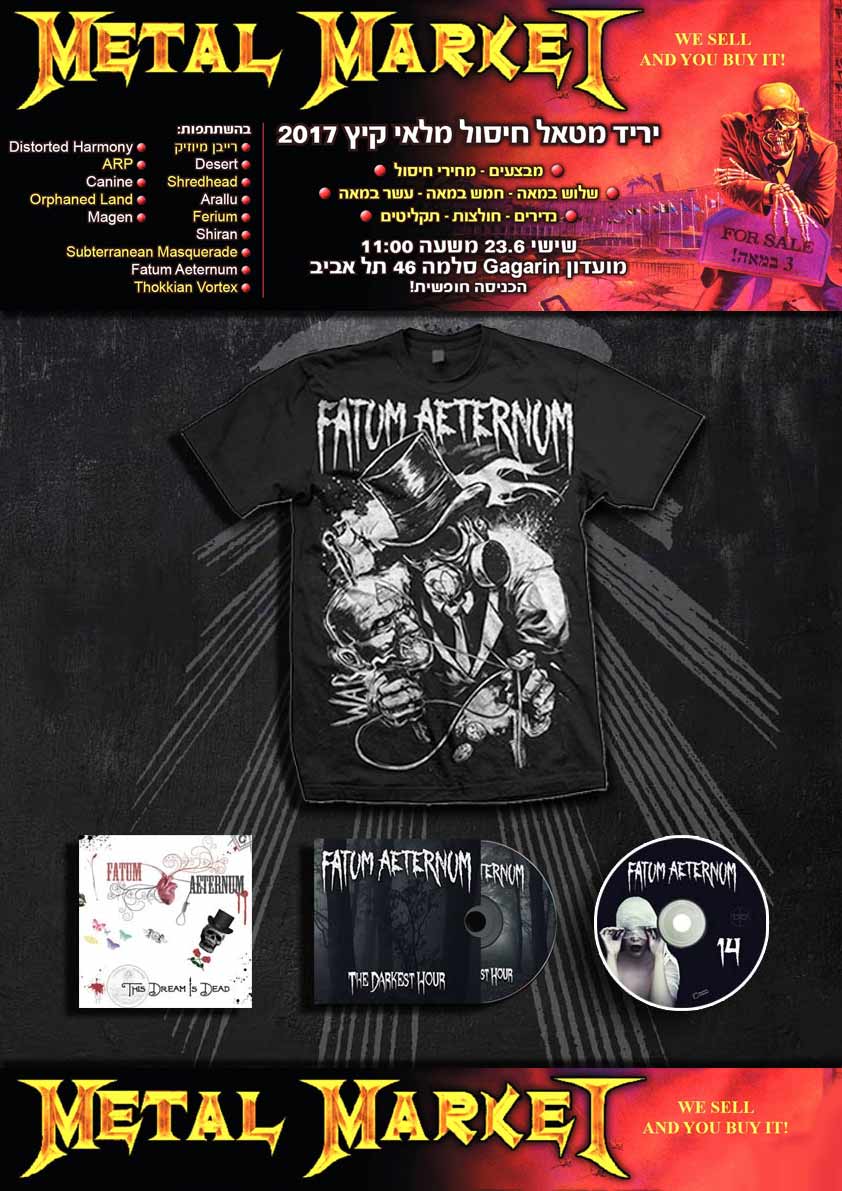 Fatum Aeternum to participate in the first Metal Market of Summer 2017
As a new season begins (summertime!) – it's time for another metal market. It'll take place on June 23rd in the Gagarin club, Tel-Aviv. The stock includes official merch from leading Israeli bands: Desert, SHREDHEAD, Arallu, Ferium, Shiran, Subterranean Masquerade, Thokkian Vortex, Distorted Harmony, ARP, Canine, Orphaned Land, Magen and Us.
You can buy our Conspiracy t-shirt and 3 CD's.
And of course - special offers from Raven music, including 3 CDs for 100 NIS, brand new t-shirts and re-issues of legendary metal albums.
See more details and photos of the stock in the Facebook event.

And at night, we're going to follow the goth trail and have some good time at the Dark Manners Productions Industrial Old school & 80'S WAVE party.
All details in the Facebook event.
And that's our plans for the next weekend. Hope to see you all there!
published on: 16/06/2017